The work of an interior designer can be varied and involves different tasks. Below are a few suggestions regarding cooperation with us.
To find out more about the work stages themselves, we suggest starting with "Needs Analysis"
Consultation
If you are facing the choice of a flat/house, its purchase, major renovation or transfer of developer changes, this is the perfect time for a consultation with an interior designer, during which we will answer your questions, dispel doubts and indicate optimal solutions so that the property will meet your expectations.
Investment flats
We design properties for sale and rent so that the new owners or tenants can appreciate their functionality, originality and timeless style. When it comes to investment flats, it is particularly important to stand out in the real estate market, reducing to a minimum the waiting time for a return on the investment.
Tenant changes
The technical design of a flat involves a model arrangement of the space. If you want to change the layout of partition walls, light fixtures or water connections, to name just a few things, it is worth taking the advice of an interior architect, who will make sure that the property meets all the needs of the new owners within the time limit specified in the development contract.
Interior design
A realistic 3D visualisation of a flat or house is dependent on learning the most important needs and expectations of the owners. As part of the project, the Client receives a list of recommended materials, furniture, lighting and a cost estimate. The detailed design is provided in the form of a design book (also as an online version).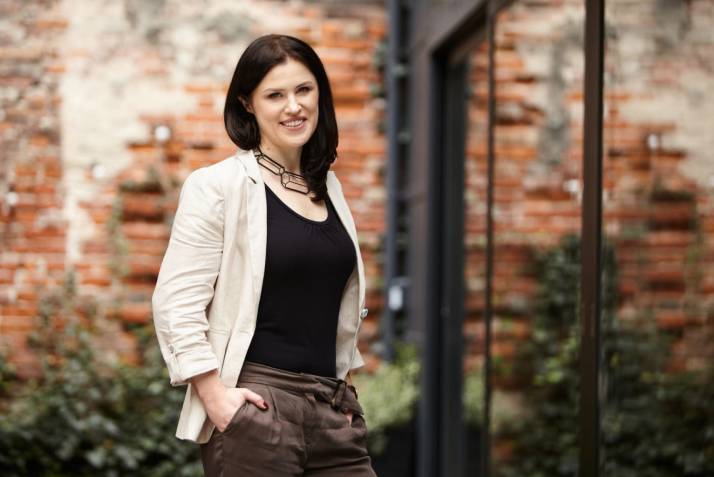 Morelewska.com is an interior design studio in Warsaw, where we create interiors, both residential and commercial. A comprehensive design includes visualisations, graphic documentation, selection of materials and the architect's supervision over the implementation. In our studio we create designs that are the answer to your needs and visions.
We listen to you and we strive for solutions that are well-known or which have never been used before, and based on our own experience and knowledge we create something truly unique: an original design that combines beauty and functionality.
The work of an interior designer is always a multi-stage process. Believing that every step is vital, we devote enough time and attention to each of them in order to be closer to the goal of designing an interior in which function and beauty form a harmonious duet.

NEEDS ANALYSIS
Learning about your preferences on a functional and aesthetic level is the first but necessary stage in creating a conceptual design and then the working design.
DESIGN
Having learned about your needs and expectations, we create an interior design. First a conceptual design is created, i.e. general design guidelines, followed by a working design, which includes all the details necessary for the construction teams to carry out the work.
IMPLEMENTATION
The most beautiful stage of creation, in which we see how the things presented on paper turn into reality. The architect's supervision aims to ensure that every detail designed by us is faithfully executed. We also offer coordination of the whole construction project – for those who prefer to devote their time to something else.
Let's talk about your Apartments!