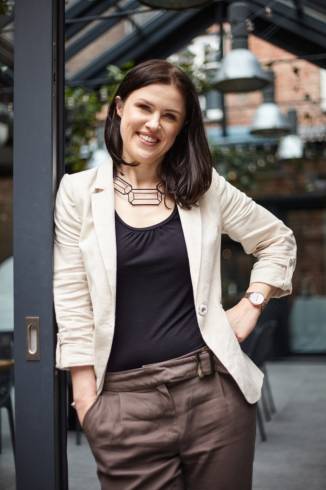 Morelewska.com is an architectural studio in Warsaw in which we create both residential and commercial interiors. The comprehensive design includes visualisations, graphic documentation, selection of materials and the architect's supervision over the implementation of the project. In our studio we create designs that are the answer to your needs and visions. But to begin with you always need…
Research
To find your favourite style, the right colour palette, the right furniture and accessories, which together form a harmonious whole perfectly suited to the owner. Using my knowledge, experience and passion in creating space, I conjure interiors where you can really feel at home. That is why all of us in my studio look for the right direction and optimal solutions, so that the result is a design that meets your needs and expectations. And we are helped in this by…
Knowledge and experience
To meet your needs, we combine knowledge, passion and many years of experience. I have been involved in interior design for more than fourteen years, and today I know that it is sometimes worth going beyond the usual patterns and established methods, reaching for solutions that no one has ever applied before and, on the basis of my own experience and knowledge, creating something completely unique: an original design that will have…
Beauty and functionality
Even the most beautifully arranged flat which does not fulfil its basic functions will remain only an object of short-term fascination. My mission is to design the space in such a way that it captures timeless beauty, but at the same time remains perfectly functional. I am convinced that today it is possible to surround oneself with unique objects which, apart from their extraordinary design, are distinguished by their excellent utility value.
Malwina Morelewska
Malwina Morelewska
An interior architect by education and passion. A graduate of the Faculty of Interior Design at the Academy of Fine Arts in Warsaw (diploma 2006), she also studied for a year (Ecole Boulle) and gained experience during internships (Marek Lisicki's architectural studio and HG Creations design office) in Paris. In 2014, as part of her internship, she also worked on hotel arrangement concepts at the DNA Barcelona architectural office.
Founder and chief interior architect at Projekt Mimo studio (2006-2020).
Professionally an interior designer and privately a Latin American dancer, volleyball player and ZumbaFitness® instructor.
Take a walk through my world of interiors and contact me. You will find me in my studio and at training courses where I fulfil my passion for education. You can also watch and listen to me..